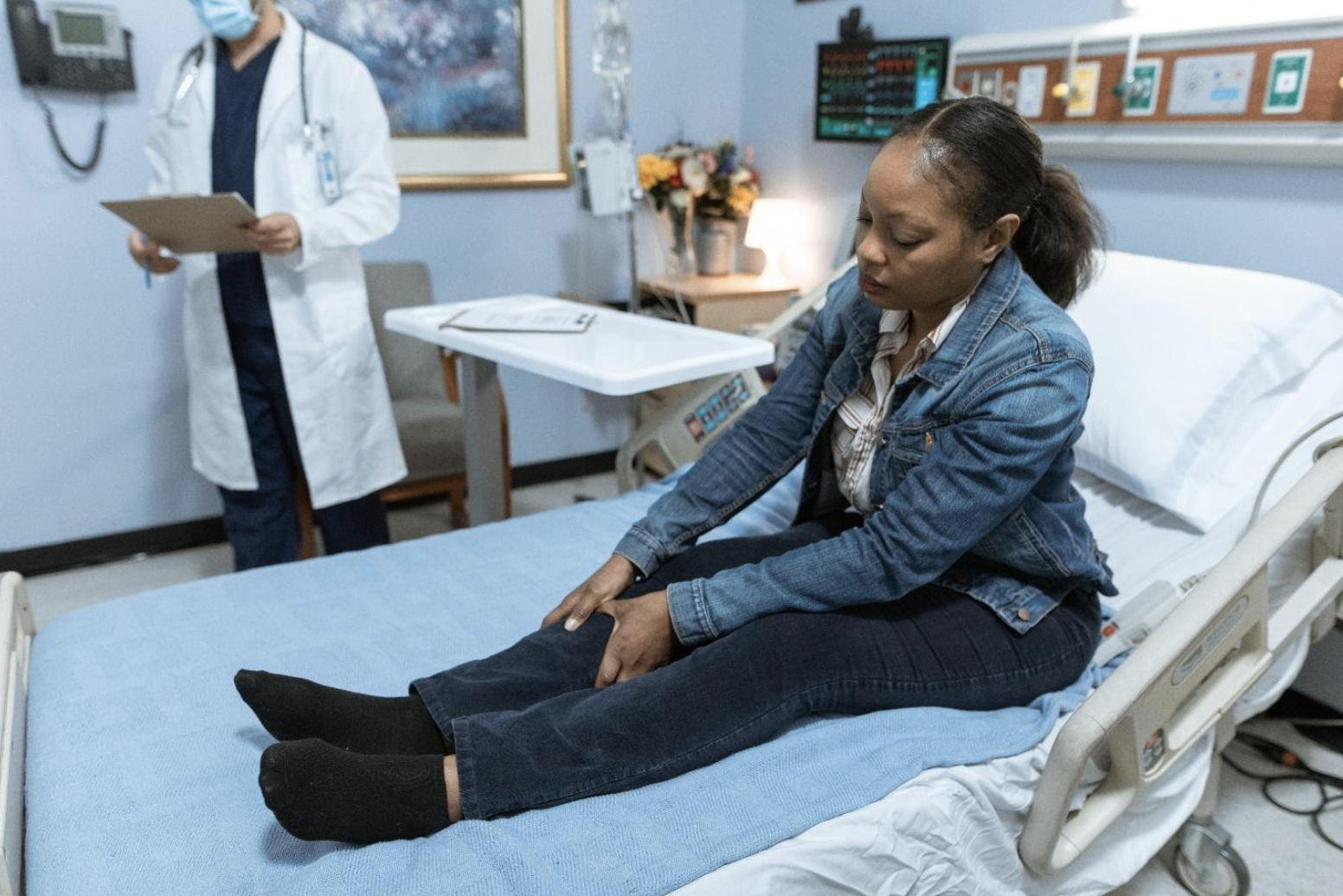 A chronic pain diagnosis is devastating for patients. The daily activities most take for granted -- working, shopping, even getting dressed – often prove impossible for those living with this condition. Fortunately, life-changing interventional pain procedures are available, but for those who can't afford them, they might as well not exist.
Previously, patients needing epidural steroid injections, radio frequency nerve ablations, and similar interventional pain procedures were turned away if uninsured or unable to pay for the treatment in one lump sum. Now, to the relief of those who suffer, there is a patient financing solution for all types of healthcare providers including interventional pain centers.
Best of all, Epic River's solution benefits more than just patients in need of affordable medical care. It also guarantees providers are paid in-full, up front, while providing a new lending opportunity for community banks and credit unions.
Patient Benefits
When left with no other option, patients often charge interventional pain procedures to their credit cards. This means, over time, they pay inordinate amounts of interest. However, with Epic River's financing solution, patients pay a fair and unchanging interest rate, allowing them to pay off their medical debt in a reasonable amount of time. This table illustrates the difference in price on a $4,000 bill:

With Epic River, patients are offered a fair and viable way to fit their medical expenses into their household budget. They choose the monthly payment amount, there are no additional fees charged, and there are no prepayment penalties.
And, unlike high-interest healthcare financing provided by some private lenders, all patients quality for Epic River's solution – regardless of credit score. By partnering with community banks and credit unions, patients get the best financing option for their medical expenses.
Provider Benefits
Healthcare providers want to treat patients; however, they need compensation for the services provided. As such, hospitals and clinics often implement internal payment plans for their patients only to find the additional administrative costs and increased work for staff, overwhelming.
Epic River's lending platform is the best way to give patients the flexible payment options they require while keeping office staff focused on patients and provider cash flowing:
Every patient qualifies regardless of credit
There is no software to install, or integration required to use the program
100% of the patient bill (no discounts) is paid up-front to providers within two business days
Loans are backed by local community banks and credit unions who care about the patients
There is no cost to the healthcare provider to use the program
The entire cost of the program is funded by the 10% simple interest paid by the patient to the bank
Community Bank Benefits
For community banks and credit unions, partnering with healthcare providers provides unique lending opportunities. Patient loans, guaranteed by providers, give banks an additional revenue stream without taking on unnecessary risk.
By facilitating these borrower transactions, Epic River enables financial institutions to care for their communities, meet Community Reinvestment Act (CRA) requirements more easily, and foster relationships with local healthcare providers.
But perhaps most importantly, unlike programs like CareCredit and AccessOne, with Epic River, a local bank leverages its success in recovering patient debt on behalf of medical practitioners. In fact, 95% of patient accounts are collected in full.
Interventional Pain Benefits
Epic River's patient lending program makes it possible for providers -- including interventional pain centers -- to offer low-interest loans to their patients through partnerships with local banks. An essential service when considering:
1 in 4 people is covered by a high-deductible insurance plan
47.7 million people have problems paying medical bills
There are $420 billion out-of-pocket expenses for insured patients
55% of patient responsibility remains uncollected
To learn more about the solution that provides the financial assistance patients need, and the compensation providers deserve, contact Epic River today.