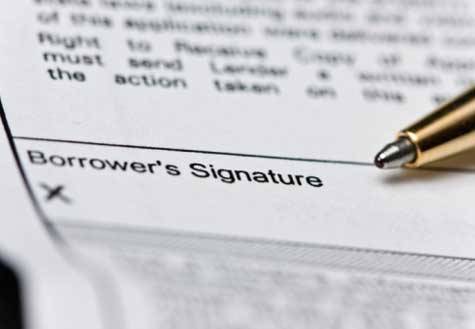 When we started talking to bankers about MyLoans™, everyone liked the idea of patient financing, a closer relationship with medical providers and a new interest revenue channel. Everyone also brought up the fact that a large volume of medium to low dollar loans required a "low-touch" model. Each bank has a different set of systems for core processing, document imaging and loan servicing so we were challenged to come up with a model that would serve everyone.
The answer comes in the MyLoans™ Web Service Integration Platform. This set of web services allows a bank to quickly, easily and securely access the loan and loan document information stored in MyLoans™. The bank's integration team or partner can then ensure the data and documents make it to the necessary system in an efficient manner and without being "touched" by many employees. Instead of forcing unnecessary process change on the bank, this integration takes the patient financing loans generated by MyLoans™ and injects them into existing bank processes.
Our years of bank system integration experience helped us design an integration platform for patient financing loans which is equally secure, flexible and easy to implement. If you do not have an integration team or partner, we can also provide full system integration services. In either case we are certain your bank can implement MyLoans™, begin generating a significant loan volume and fully integrate it into your existing loan process.
About MyLoans™
By providing patients with fast access to medical loans at a fair and unchanging interest rate, the MyLoans™ software by Epic River enables financial institutions to ease the financial stress of health care through collaboration with medical providers. Not only can medical providers offer a federally insured and fully regulated financial agreement between banks and patients for medical care needs, but doctors and hospitals alike can finally get immediate funding of their patient's outstanding balances. Additionally, financial institutions gain new customers and interest income with little administrative overhead in exchange for servicing the loan. For more information, visit www.myloans.co.
About Epic River, LLC
Since its inception in 2005, Epic River has been providing high quality software services aimed at solving process-intensive problems. With a focus on high quality and rapid delivery, Epic River's methodology accelerates the process of innovation while keeping a firm grasp on the business case behind the application, enabling our partners to grow their market leadership. The company's unique approach to the agile methodology and user experience ensures both parties work closely together every step of the way. Whether you're looking to expand into new technologies or markets, need a custom internal tool, assistance with architecture, or simply need someone you can trust to make technology decisions, Epic River is at your service. For more information, visit www.epicriver.com.