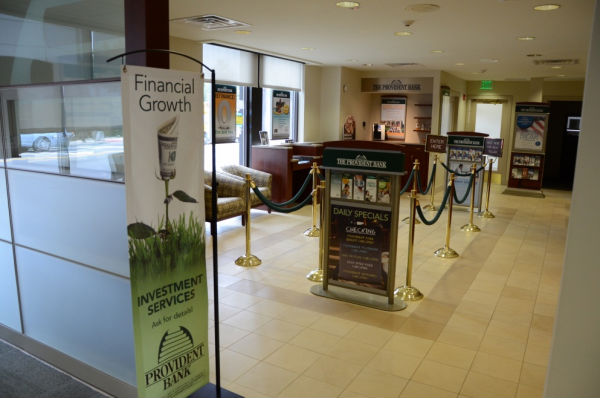 During his opening address to the user conference, President of Harland Financial Services, Raj Shivdasani stated one of the major problems facing banks and economic recovery is a low loan demand and near-record low interest rates. This situation could drag economic recovery as the general public just doesn't want to borrow money, and even when they do, the margins are incredibly thin.
Low Loan Demand can be overcome with MyLoans™
While it can be difficult if not impossible to convince the general public to borrow more, the MyLoans™ application allows your bank to quickly and safely improve the low loan demand. Loan demand will not be increased by changing consumer opinions, but rather by providing a loan option where consumer demand already exists.
Everyday medical providers in your community struggle to manage interest free payment plans for their patients solely because there is no other option. For banks using MyLoans™, it is very easy to improve loan demand and provide a service that their existing customers and community members need. With medical providers acquiring new customers on behalf of the financial institution, banks are now seeing a significant influx in loans and in new customers to whom they can cross-sell.
About MyLoans™
By providing patients with fast access to medical loans at a fair and unchanging interest rate, the MyLoans™ software by Epic River enables financial institutions to ease the financial stress of health care through collaboration with medical providers. Not only can medical providers offer a federally insured and fully regulated patient financing between banks and patients for medical care needs, but doctors and hospitals alike can finally get immediate funding of their patient's outstanding balances. Additionally, financial institutions gain new customers and interest income with little administrative overhead in exchange for servicing the loan. For more information, visit www.myloans.co.
About Epic River, LLC
Since its inception in 2005, Epic River has been providing high quality software services aimed at solving process-intensive problems. With a focus on high quality and rapid delivery, Epic River's methodology accelerates the process of innovation while keeping a firm grasp on the business case behind the application, enabling our partners to grow their market leadership. The company's unique approach to the agile methodology and user experience ensures both parties work closely together every step of the way. Whether you're looking to expand into new technologies or markets, need a custom internal tool, assistance with architecture, or simply need someone you can trust to make technology decisions, Epic River is at your service. For more information, visit www.epicriver.com.