Does your physician's office struggle to maintain low days in accounts receivable (DAR)? If so, then you have probably made a variety of administrative and procedural changes with the hope of recovering outstanding patient responsibility more efficiently. Some of these changes may have proven more effective than others, but if they are not sustainable, then you'll likely find yourself back at square one. At Epic River, we understand that profitability is important to your practice, and we are here to help by providing medical billing solutions that work.
Our innovative Patient Lending program is designed to help your practice recover 100% payment for the care you provide up front, allowing you to maintain a low DAR while offering a non-predatory, low-interest financing solution to your patients. Check out which types of practices stand to benefit from our customer-centric medical billing solutions and request your free demo today!
Medical Billing Solutions For Everyone
Healthcare Provider's Offices
As a medical provider, you have two primary goals. First and foremost, you want to provide your patients with the care they need. Second, you want your practice to thrive and be profitable for yourself and your staff. These two goals become difficult to achieve if patients are not seeking the care they need because they are afraid of being saddled with a large amount of medical debt. Likewise, because 41% of working-age Americans are already struggling with medical bills they cannot afford to pay, patients may not be able to pay for the services they have received — or need to receive.
This troublesome cycle usually requires medical practices to act as their own collection agency. Patient Lending not only allows you to offload your collection process to an experienced financial institution that is local to your area, but also ensures that you are paid up front for 100% of the care you provide. From reduced DAR to improved patient and staff satisfaction, the benefits of incorporating Patient Lending into your medical billing practices are many.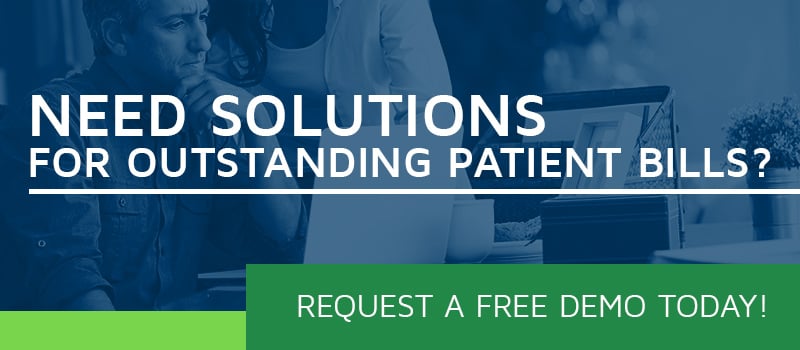 Patients
We know that many patients put off necessary medical care because of the cost. This may be because the treatments themselves are too expensive, or it may be due to patients not having insurance. In fact, a recent Gallup poll estimates that nearly 30% of patients put off medical treatments they needed because of cost, and a staggering 63% of these patients have somewhat serious to very serious conditions. As another barrier to treatment, an additional Gallup poll indicates that nearly 13% of Americans don't carry health insurance.
In the face of this information, it becomes apparent that something must be done to help patients get the care they need without bankrupting their finances — or yours. Our Patient Lending solution allows you to offer your patients low-interest loans to help them with their medical expenses, alleviating the financial harm that patients often endure in order to obtain the medical care they need. Even better, all patients are approved and the loans come with fair, unchanging interest rates, allowing for comfortable, predictable repayment terms.
Financial Institutions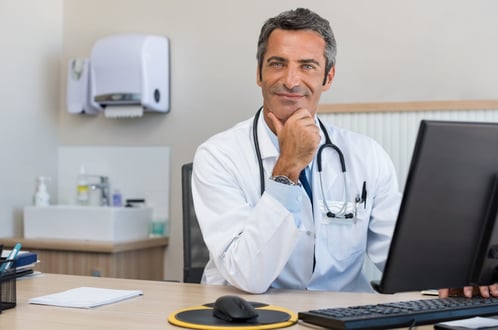 Our medical billing solutions would not be possible were it not for reputable financial institutions local to the practices we serve. Just as your practice and patients will benefit from Patient Lending, so too will the lenders.
By partnering financial institutions with healthcare providers, something wonderful happens — the lender has access to a new line of loan products by funding medical loans to patients who need help paying their medical bills. This provides them with a source of reliable recurring revenue, allowing them to expand and diversify the types of loan products they offer.
Need Medical Billing Solutions?
If you feel like your medical office is constantly losing the collections battle, or if you are searching for more efficient revenue cycle management software, then look no further than the Patient Lending solution from Epic River. Our medical billing platform not only enables reduced DAR but also allows you to provide patients with a way to manage their medical debt that fits into their monthly cash flow.
Are you ready to explore the variety of ways that your medical practice can benefit from our incredible medical billing solutions? Call us at 970-292-5045 today or book your demo online now!
---
Contact Epic River!
[gravityform id="1" title="false" description="false"]